About Me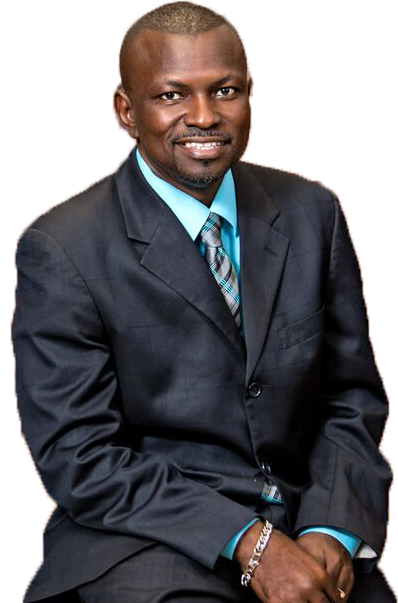 Drexwell Seymour was born on the island of South Caicos, Turks and Caicos Islands on January 24, 1970 to Jennie and Lionel Seymour.  Things were really rough growing up in the Turks and Caicos Islands but God made a way for Drexwell Seymour.
Primary and Secondary Education
Drexwell never attended kindergarten but he attended the Iris Stubbs Primary School from September 1975 to June 1980 and then attended Majorie Basden High School (Formerly Pierson High School) from September 1980 to July 1985. Due to the lack of opportunities and the fact that he graduated from high school at age 15, Drexwell remained at Majorie Basden High for another year to take up some additional external exams
In 1996, God blessed Drexwell Seymour with a full scholarship from the late Peter Drake and Mrs.  Connie Drake to attend Wilmington College. Drexwell graduated at age 19 in 1989 with a Bachelor's of art degree in Accounting and Business Management
In December 1990, Drexwell graduated from Miami University with a MBA in Finance
Drexwell's first job was with Coopers & Lybrand (now PriceWater House Coopers) as a staff accountant from March 1991 to April 1993.
In April 1993, Drexwell joined KPMG and stayed there until 1999. During his employment, Drexwell was on secondment with KPMG from October 1996 to April 1998.
Drexwell joined Cable & Wireless in 1999 and became the first local to become financial controller.  In 2006 Drexwell became the first local to become CEO of Cable & Wireless and remained there until July 2013
Drexwell formed his accounting firm HLB which is one of the fastest growing accounting firms in Turks and Caicos Islands
Drexwell also has a property management company called See More TCI Villas & Properties
Drexwell met the love of his life Joanna Gardiner-Seymour while working at KPMG. They got married in December 1996. They have five children, one daughter Drexanna and four sons namely Jowell, Drexwell, Josiah and Jostin
Recently Drexwell discovered that he has strong writing abilities and has been writing weekly articles on facebook and the local newspapers. On Saturdays, he writes about community events and on Sundays, he writes spiritual items.
Drexwell is also a co-host of a weekly local show called Financially Speaking.
Drexwell has published his first book called "Rise Up and Take Your Position: Don't give up. Find Your Gift and Cultivate it."
The book has been ranked #1 in two self help categories and as result he is now an International Best Seller Author.
Drexwell dedicated his life to the Lord on April 14, 1996 at Community Fellowship Center Assembly of God. He remains a member of the Assembly to date.
Drexwell is currently the Treasurer and an Elder at Community Fellowship Church.